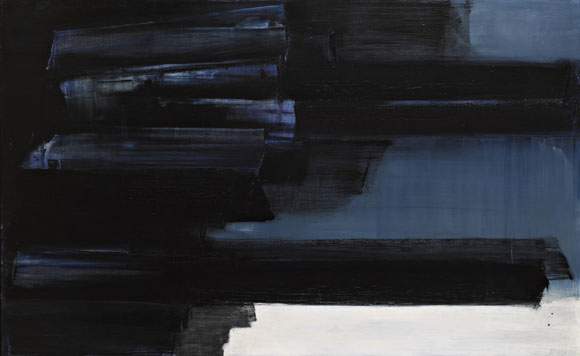 Peinture- Pierre Soulages
Eternal Love- Rodin
This summer I am going to visit a museum in Paris with my family. I can choose which museum I want to visit. I have selected three museums. I can only choose one museum so maybe you can help me.
1) Centre Pompidou, Pierre Soulages Exhibition. The Centre Pompidou is putting on a large scale retrospective to celebrate the work of the greatest painter on the current French scene, Pierre Soulages. As he nears his 90th birthday, Soulages, the "painter of black and light", is recognised as one of abstract art's major figures.The exhibition looks back over more than 60 years of painting and offers a new reading of the artist's oeuvre, with the emphasis on the more recent developments in his work. The exhibition brings together over a hundred major works dating from 1946 to the present day, which display the dynamism and diversity of his constantly evolving approach.
2) Musée Rodin. The museum is housed in eighteenth-century mansion, called the Hôtel Biron. Rodin (1840-1917) lived and worked in this house from 1908 until his death. In The museum and surrounding garden can you see a large number of works by the famous sculptor. His most famous works are present here. Besides a large number of images, there are sketches, drawings and paintings by Rodin present. There is also an exhibition called corps et decors. Where about 150 items will be on display at the art space, including iconic pieces such as Rodin's The Gates of Hell and several vases, drawings and sculptures.
3) Musée Eugène Delacroix. Eugène Delacroix is numbered among the greatest and most influential of French painters. He is most often classified as an artist of the

Romantic

school. His best known painting is La Liberté guidant le peuple(which is in the Louvre museum). Musée Eugene Delacroix was once Delacroix's home when he worked in nearby Saint Sulpice. It showcases works covering the greater part of the artist's career and addresses many different themes. The artist's apartment and studio are open to visitors, including a private garden just a stone's throw from one of the most romantic spots in Paris, place Furstenberg.
(sources: parisinfo, centrepompidou, musée rodin)